Skip to Content
The HPC Construction Services Portfolio
Construction and renovation projects are among some of the most complex and costly endeavors any facility can undertake. Planning the new space, sourcing the materials, and coordinating the work of contractors and architects demands an enormous amount of time and effort, and a massive financial investment. Nationally, HPC understands the challenges presented by lengthy, large-scale construction projects. Our construction portfolio features a full array of suppliers and contracts to help you get your construction project completed on schedule and well within your operational budget. Discover how our GPO purchasing power is helping businesses save time and money.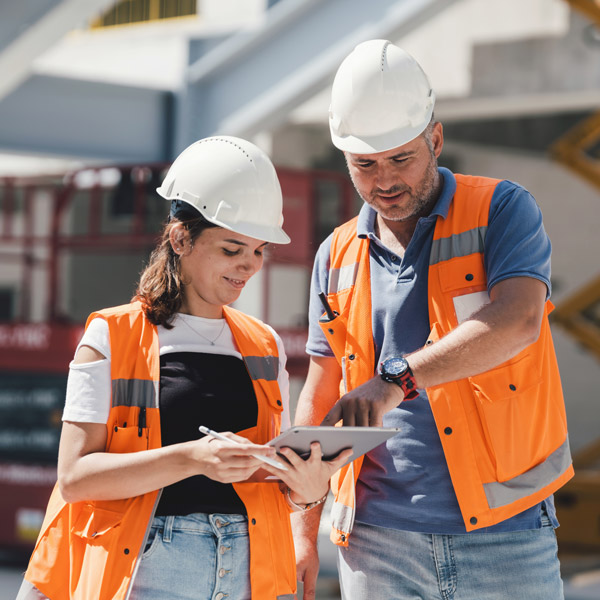 Your Comprehensive Construction Project Partner
Business and Senior Housing properties rarely embark on completing entire projects without the assistance of an intermediary entity such as a GPO. While some facilities coordinate projects themselves, many organizations continue to rely on the advanced purchasing solutions at HPC.
We have established valuable, long-standing partnerships with leading companies in the construction sector, allowing us to negotiate lower prices and exclusive discounts on the highest quality products and services for our members. From equipment sourcing to expert project management and beyond, our team is committed to your company's ongoing success.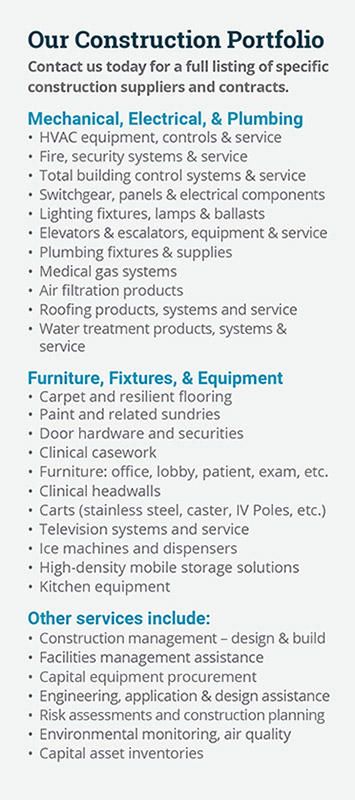 An Extensive Network of Specialized Suppliers
With a portfolio consisting of over 30 categories representing more than 115 nationally-recognized manufacturers, suppliers, and service providers, our team is poised to manage nearly every aspect of your next construction or renovation project. Our list of contracts covers virtually every conceivable product and service category, from mechanical, electrical, and plumbing equipment to furniture, fixtures, and office supplies. Put our construction industry experience to work for your business! We are here to simplify the purchasing process and provide you with all the benefits we have to offer. Join our growing network of HPC members and discover the convenience and immense value of our collective buying power today!
Get In Touch With Us Today